5 Reasons Why You Should Travel in Spring
Spring is often considered a shoulder season with most of the cold winter weather gone and the summer heat yet to arrive, travel in Spring has its own appeal.
Whether it´s a quick weekend escape or spending a couple of weeks abroad, here are five reasons why you should travel in Spring:
1. Cheap, Cheap, Cheap
First and foremost, unlike summer, Spring is not considered "high season" therefore you can find great deals on hotel and airfare prices. In fact, you may not even need to hunt around. It´s industry standard that hotels have one price for high season and another price for the rest of the year.
Simply because it´s no longer high season, you can book a hotel at a reduced rate, which automatically makes Spring one of the cheapest times to holiday.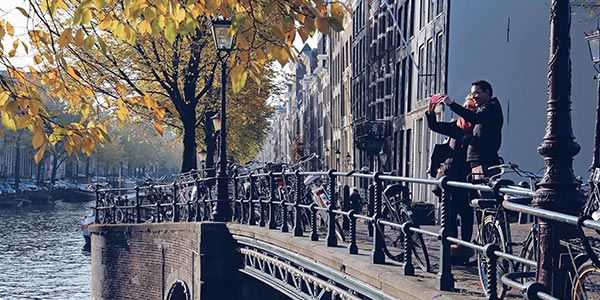 2. Perfect Temperatures
The best thing about Spring is that there is plenty of sunshine. Having saved money on your accommodation, you can enjoy a lot of the of a summer holiday but at a heavily reduced price.
Though there might still be the occasional hot day, overall, the weather is much milder in Spring which makes being outside more pleasant.
3. Unique Landscapes
If you like being outdoors, Spring is a treat for all the senses. From travelling to the beach, hiking through the woods, boating through calm waters or strolling through parks, Spring is a beautiful, picturesque and unique time of year.
Take a road trip or rent a cabin in the woods or mountains and bask in the beauty of Spring.
4. Fewer Travellers = Fewer Crowds
With fewer people travelling than in summer, Spring means fewer tourists and smaller crowds. This, of course, means no crowded squares and no long line-ups at museums.
With fewer tourists around, it also means you have more time to take a great snap of Milford Sound, Rotorua, Cathedral Cove, or Hobbiton without dozens of other people in your photo.
Lastly, fewer people around allows you to be more flexible with your schedule without the risk of things selling out. Think booking concert tickets or booking day trips.
5. Incredible Spring Cuisine
Another advantage to fewer people travelling is the ease in which you can make restaurant reservations and sample fantastic seasonal cuisine.
Avocados, asparagus, strawberries, artichokes, and tangelos are just a few of the delicious seasonal fruits and vegetables in season.
While travelling and searching for dining options, indulge in the flavours of Spring by looking for restaurants with seasonal menus. Better yet, look for restaurants that offer tasting menus where you and your partner can half a dozen or so Spring inspired dishes.
Wherever The Road Takes You This Spring
Wherever you decide to go this Spring, remember Ferratum Money can help you get there.
Our same day loans are the quickest way to make things happen. Start packing your bags today and complete an application for one of our online loans.
Applications take just minutes to complete and you´ll get a decision just seconds later. No paperwork and no waiting in line. When approved, you´ll get the money in your bank account within one day.
So, are you travelling this Spring?
Applying for a loan online is free,
safe and easy with no obligations!