How To Apply For An Online Loan In New Zealand
Today, most of us live our lives at such high speed. In between working and racing around doing this and that, it can be challenging to find a spare minute to tie any loose ends.
As described in a 2014 article in The Economist, it was always predicted that in the future, our working hours would be short and our vacations would be long.
Although we´ve seen many technological advances designed to help automate our lives and reduce working hours, somehow, we seem to be busier than ever before.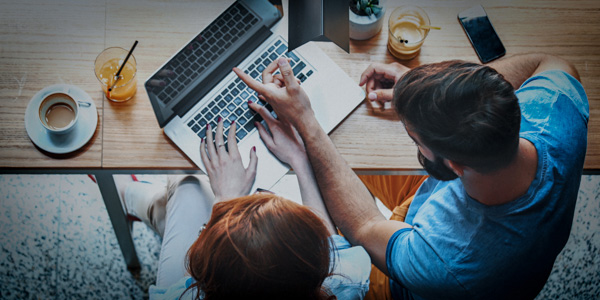 Getting Things Done
Imagine you have your partner´s family visiting from afar next weekend which will be the first time they´ll have seen the apartment since you both moved in last year.
For months, you´ve both planned to clean out the boxes in the second room and turn it into a guest room. However, lately, time and money have both been luxuries you haven´t been able to afford.
Now that you have a deadline and have been given a push to finish the room, you both decide that a quick short-term loan would be a great helping hand.
Visiting Your Bank
The next day you visit your local bank to explore your loan options. After driving around for 10 minutes trying to find a parking spot, you finally make your way inside the bank and are told to take a seat. 30 minutes later, a bank representative calls you over.
After 20 minutes discussing what short-term might be best for you, you´re asked for a copy of your employment contract as well as copies of your last few tax returns.
Unfortunately, not only do you not have any of these documents with you but you´re unsure if you even have them at home. So, now, after having spent an hour at the bank, you need to drive back home, look for the documents or request copies, and then at some point start over again.
With your partner´s family visiting in just three days, undoubtedly, there must be a more comfortable option. Well, there is.
Getting An Online Loan
No matter how busy you are, no matter how pressed for time, if you need access to money quickly, we´ve got you. With Ferratum Money, securing a short-term loan has never been easier.
Apply for a short-term loan quickly and easily online 24/7. Applying for an online loan means, of course, no waiting in line and no paperwork.
We know that when it comes to short-term loans, time is always of the essence. You want to make things happen. That´s why our mission is to provide the best, fastest, and most user-friendly lending and banking services available.
Applications take just minutes to complete and, thanks to our automated credit scoring technology; we´re able to make a loan decision in seconds. As soon as your loan is approved, you´ll get your money deposited in your bank account the same day.
So, go ahead – make your life easier with one of our online loans.
Applying for a loan online is free,
safe and easy with no obligations!