What Cash Loans & Advance Loans does Ferratum provide?
Ferratum provides quick cash loans & Fast Advance Loans online in New Zealand, to eligible customers over the age of 20 years.
Life is full of surprises!  You might need fast cash for an emergency, or perhaps an advance for a general expense to get you through to your next pay day.  The good news is that we are here to help!  As an online provider of short term cash loans, we can cater to customers from all over New Zealand.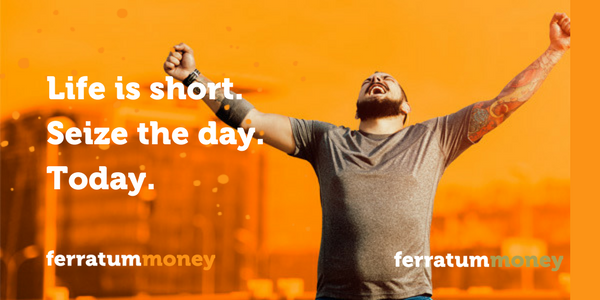 How fast can Ferratum process my unsecured cash & advance short-term loans?
We're able to make this process fast because we do everything online. Provided that you supply us with all the necessary information we're able to approve and have your personal loan in your bank account within the same day.
How much fast cash can I borrow?
Ferratum lends cash loans of between $100 - $3,500. The process is 100% online. Our loans are unsecured and strictly confidential. Keeping our customer's privacy, is our priority. Our customers come first and we want to build a relationship with you.
First time applying for a loan with Ferratum?
Our application process is absolutely confidential. We have never contacted an employer giving our customers the peace of mind they need when getting a cash & advance short-term loans.

You must be a New Zealand citizenship or permanent residency of New Zealand or Australia with a valid New Zealand driver's license. Complete the driver's license section of the application form, you with License and Version (3 digits in 5b.) numbers. .
Responsible Lending
Founded in Helsinki, Finland, Nordic values such as trust, honesty, reliability, and sustainability can be found at the heart of our operation.
We believe that a transaction is more than just financial – it's a mutual exchange built on trust.
As a responsible lender, we strive to adhere to responsible lending practices and to ensure that all information we provide to our customers is transparent and accurate.
Our process for approving fast loans is based on a sophisticated scoring model we've developed over a number of years. We base our lending decisions on a careful assessment of the borrower's financial position, their ability to repay loans, and whether the borrower's requirements and objectives will be met by the loan.
Although our loan approval process takes just minutes, various factors are taken into account to ensure that loans are granted on the basis of sound and ethical reasoning.
Should our customers experience difficulty making repayments, we are always happy to discuss and explore options together.
Come and join the Ferratum family