Quick Cash Loan Advances
What Cash Loans & Advance Loans does Ferratum provide?
Ferratum provides quick cash loans & Fast Advance Loans online in New Zealand to customers of a minimum age of 18 years.
Life is full of surprises and you might need fast cash for an emergency, or perhaps an advance for a general expense to get you
through to your next short term cash loan.The good news is that we're here to help. As a provider of short term cash loans, our office is based in Auckland and our customers are from all across New Zealand.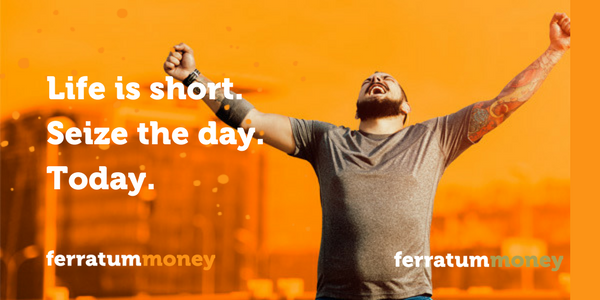 How fast can Ferratum process my unsecured cash & advance short-term loans?
We're able to make this process fast because we do everything online. Provided that you supply us with all the necessary information we're able to approve and have your personal loan in your bank account within the same day.
How much fast cash can I borrow?
Ferratum lends out cash loans of between $100 - $1000 to both good and bad credit loan customers. The process is done online which means makes life even easier. Our loans are unsecured and strictly confidential. Keeping our customer's privacy is our priority. For first time borrowers, we approve anywhere from $100 to $400 for advance short-term loan. Provided that your loan is paid back accordingly we'll let you borrow between $100 - $1000 the next time and with more regular loans taken out we will lend you more. Our customers come first and we want to build a relationship with you.
First time applying for a loan with Ferratum?
The application process is absolutely confidential. We have never contacted an employer giving our customers the peace of mind they need when getting a cash & advance short-term loans.

A first-time customer can initially apply for a loan of up to $400 with a repayment period of 7 to 25 days or 7 to 45 days (for $400 loans).
You must also hold a citizenship or permanent residency of New Zealand or Australia with a New Zealand driver's license. Just fill in your Driver's License Number and Version Number (3 digits in 5b.) in the loan application form. if you do not have a Driver's License, please contact us first, to find out how you can register by email: loan@ferratum.co.nz or on 09 915 0766 before applying for a loan.
You can re-apply for your next same day cash advance & cash loan via TXT.
After the first loan is repaid, we provide an even easier TXT loan by using the issued PIN number from $300 to $600 with a repayment period of 7 to 45 days. We also provide $700 to $1,000 with a repayment period of 15 to 45 days. Of course, existing customers can still apply for the amount up to $200 for 7 to 25 days.
Our mobile services are unique as the customers can apply for a loan by TXT. For further information, please refer to the details that can be found here.
You can see the variation in fees depending on the loan amount by using our loan calculator or see a complete overview of fees in our Terms and Conditions (pdf) & Privacy Policy.
We will check your credit details as well.
Come and join the Ferratum family